Custom Create-Your-Own Patches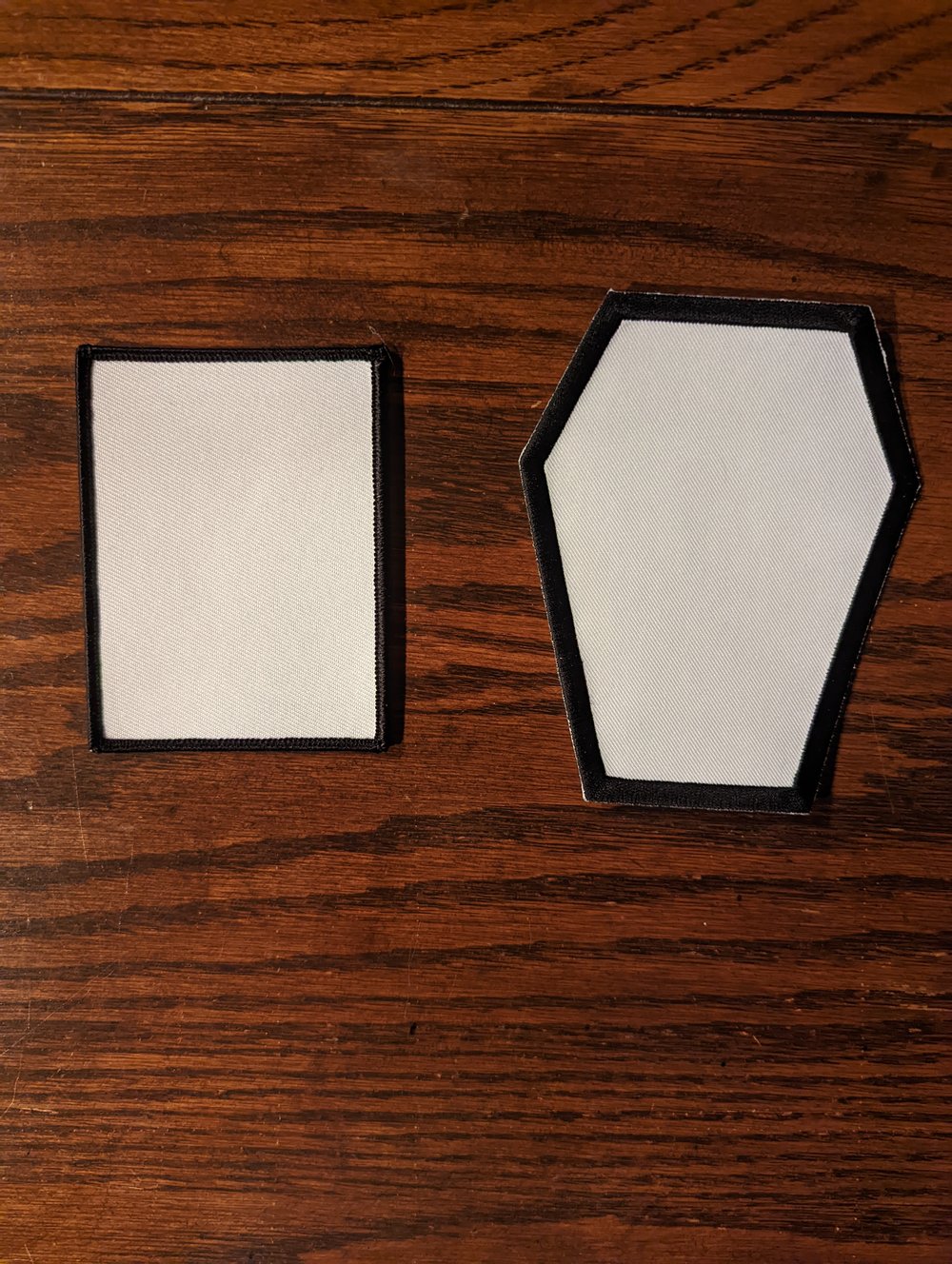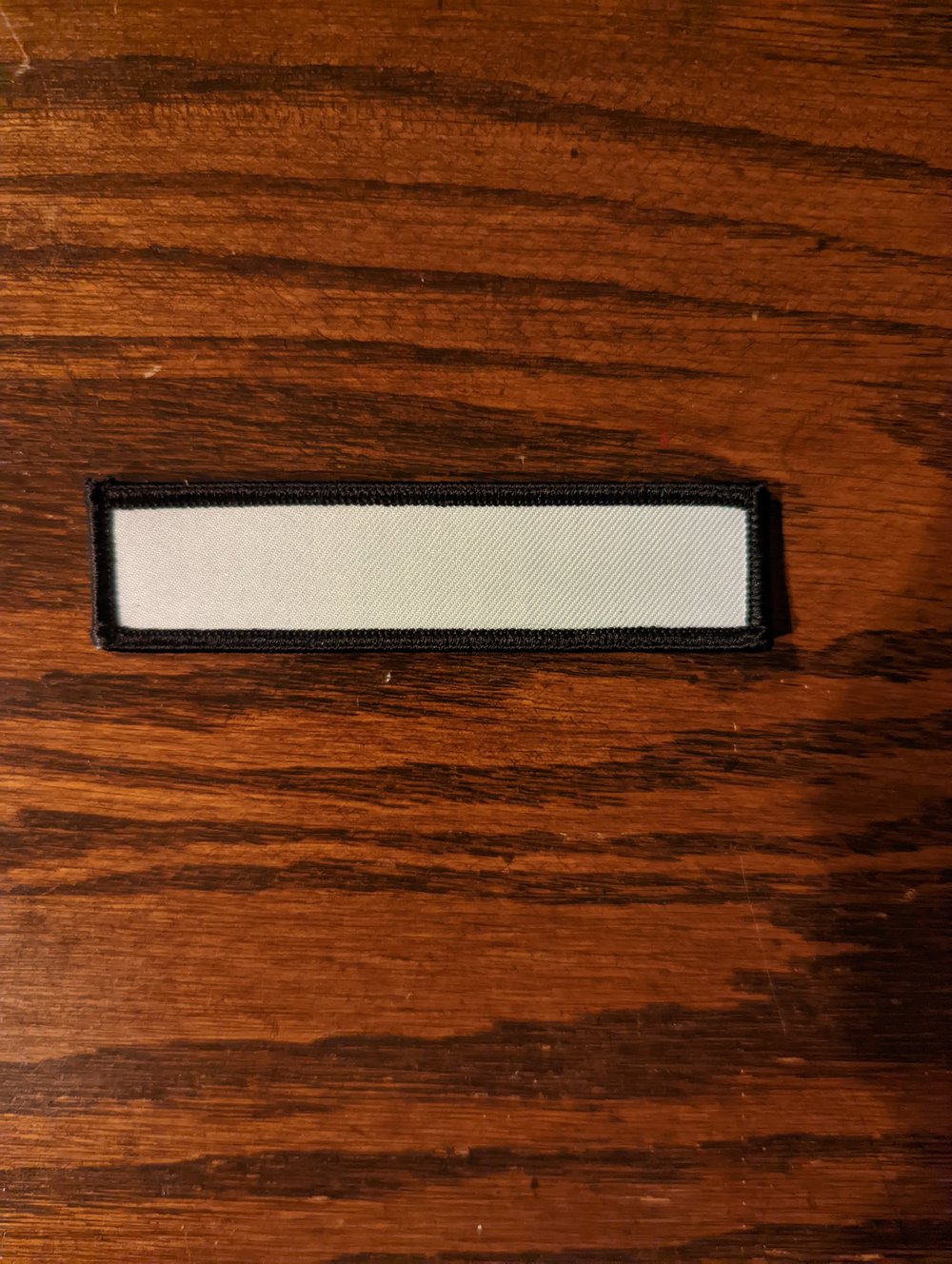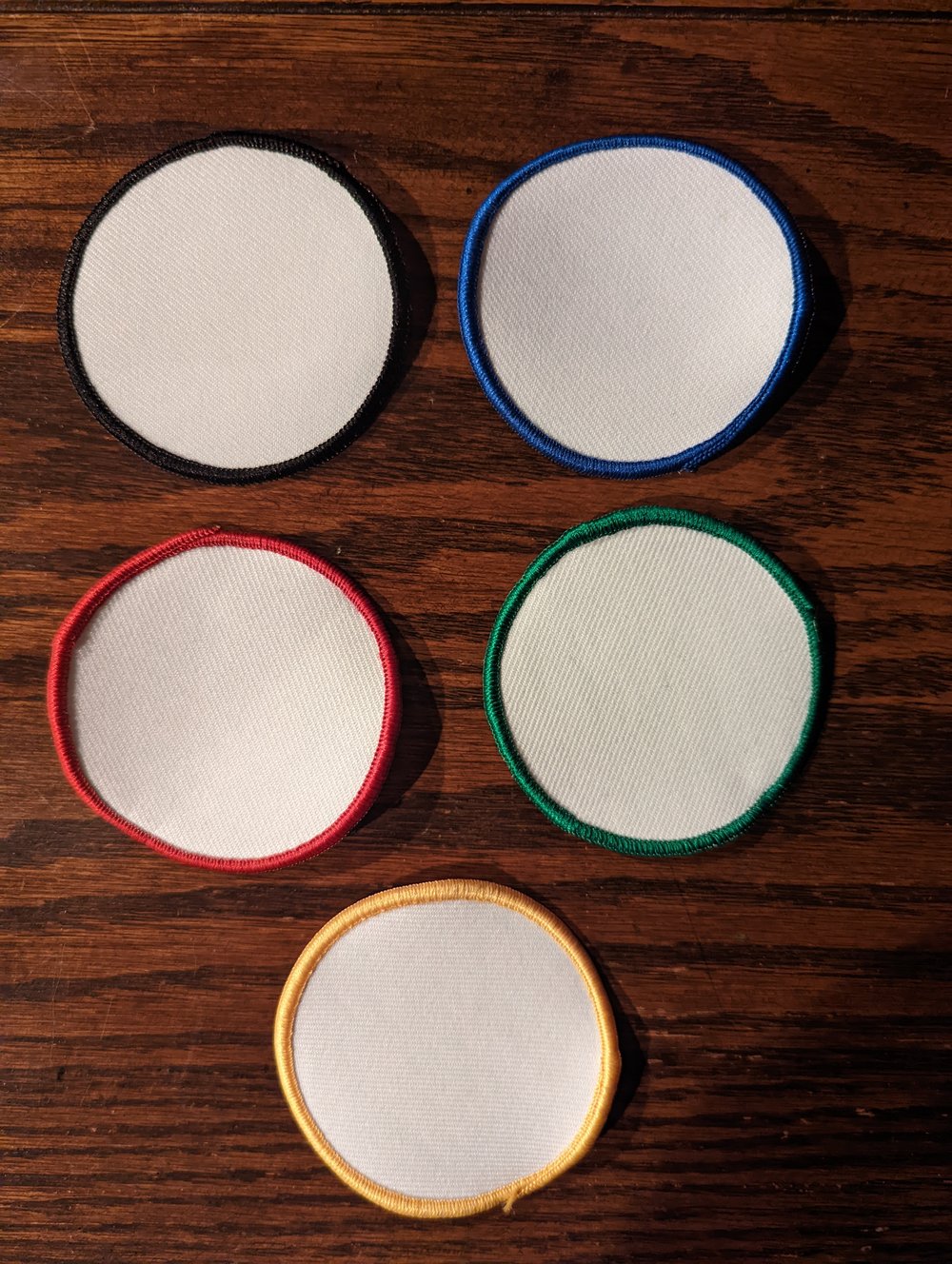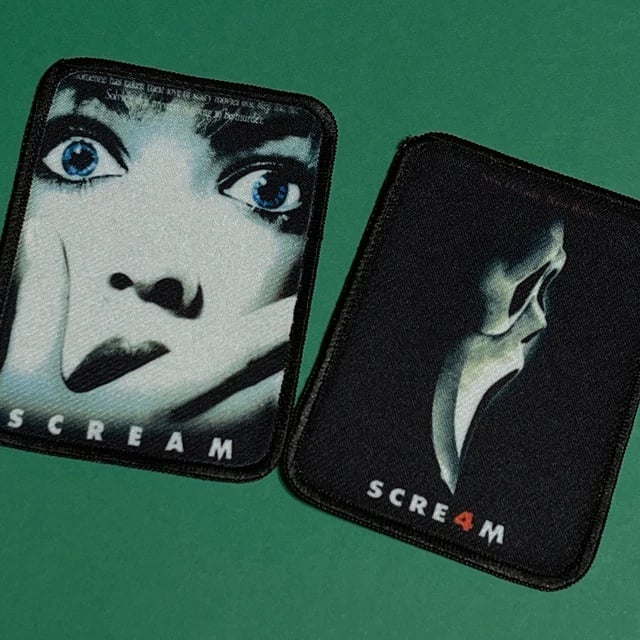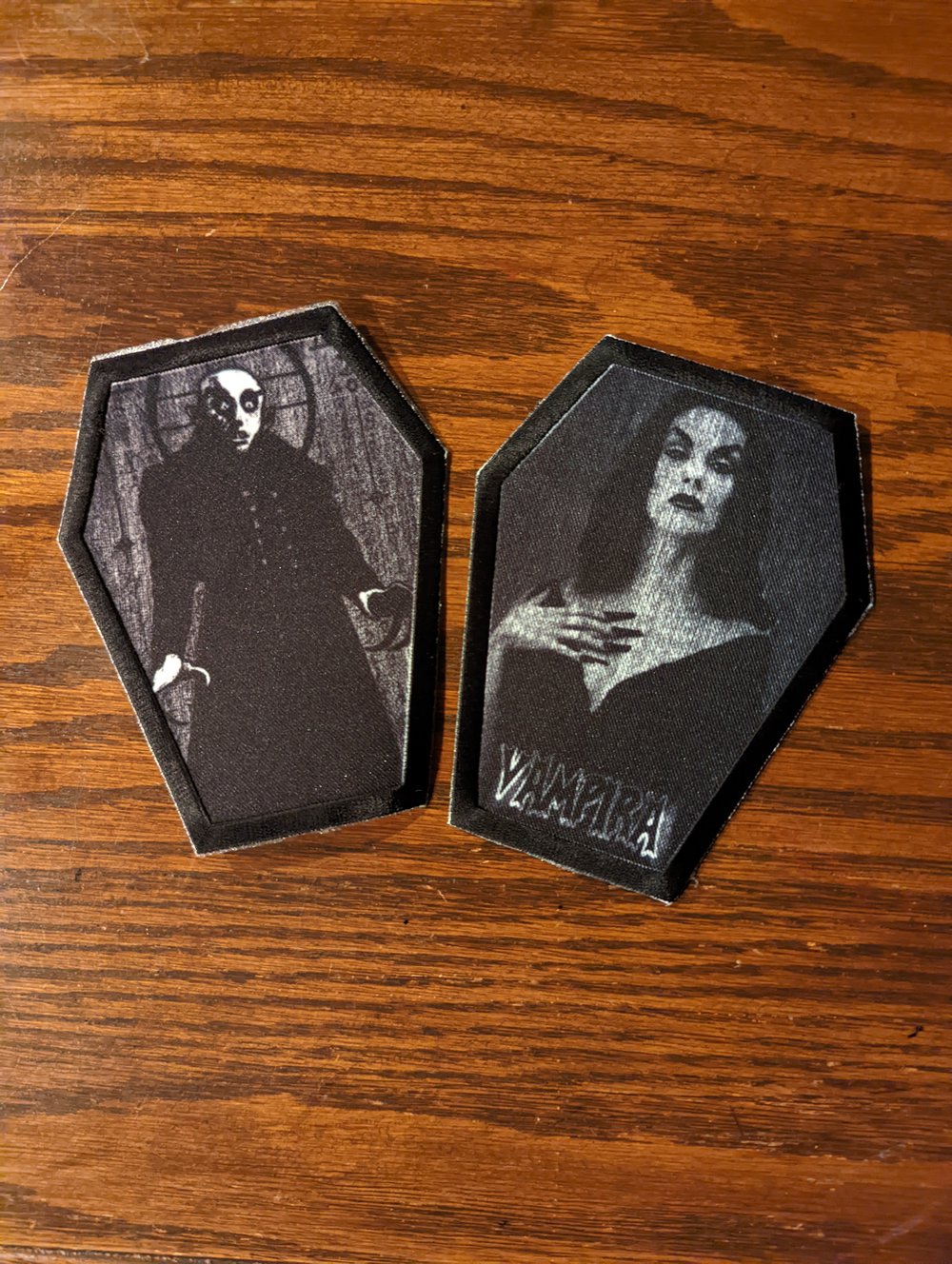 Create your own patch design. Choose the patch style you like, send me a photo and I make it into a patch for you. Price includes digital file work, printing and pressing onto the patch. Size/shapes include 3x4 inch rectangle, 4x5 inch Coffin, 1x4 inch name tag and 3 inch rounds.
Send images to [email protected].
Pictured patches are examples of custom work.